---
The GRE Test: What You Need to Know. ... It's the most commonly required admission test for grad school. Much like the SAT and ACT, the GRE exam is a broad assessment of your critical thinking, analytical writing, verbal reasoning, and quantitative reasoning skills.
Experienced and Dedicated Faculty
Comprehensive Course Material
Work Book, Verbal Work Book & Question Bank
Small Batches, Flexible Class Scheduling
Personal Attention to Each Student, Unlimited Doubt Clearing Sessions
System Based Time Bound GREMock Tests
Professional Assistance in GRE Test Registration
Short listing of Universities before appearing for the test
All prospective students must consider the fact that the GRE (Graduate Record Exam) is mandatorily required for admissions to most top-notch graduate programs in USA other than Law, Business and Medicine. The GRE is currently the most suitable examination that can get you into graduate school and augment your chances of getting scholarship in the Universities for almost all post-graduate programs that you may contemplate to pursue.
The GRE is now a computer-based exam and is offered all over India and can be taken any day one wishes. The exam has four parts: Verbal Section, Quantitative (Math) Section, Analytical writing Section and an Experimental Section which is unscored and unidentified (can be either of the above).
Get Trained With Experts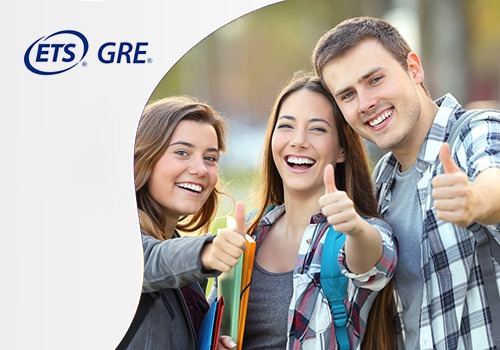 ---