How to get a work permit in Canada?
Are you considering migrating to Canada ??
Want to live, Work, and travel in Canada?? A quick start moving to CANADA Guide.
I love sharing these journey experiences and my hard work to inspire and help others to do the same. 
It is not surprising that Canada is consistently listed as one of the awesome places to live in the world. Thousands of people every year try and make the move to Canada.
It's a land of endless opportunity, neverending wilderness, and Canada's history. and a secure overwhelmed welcoming society. I am proud to be a part of my new country home.
Is moving to Canada easy? In simple words, it depends on your respective skills, your age, citizenship, and family connections in Canada.
International Experience Canada (IEC) Program :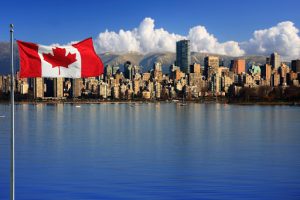 The IEC program offers new graduates of participating countries the chance to live and work in Canada for up to two years. The IEC program includes an open work permit which allows holders to work and travel anywhere in Canada.
It also does not restrict how long you can work for an individual employer. Many IEC participants go on to apply for Permanent Residency. Restrictions on age and length of IEC participation vary according to citizenship.
The application process is currently based on a random selection procedure. Applicants complete basic eligibility questions online and enter a pool, from which candidates are then invited over the next 6-8 months.
Express Entry to Canada:
Express Entry permits to become a Permanent Resident. Being a Permanent Resident of Canada means you can basically stay in Canada for the rest of your life.
The Express Entry program is based on points that evaluate a candidate's skills, work experience, education, and potential to settle in Canada.
To make your move to CANADA and get your work permit easily try Sanz International –https://sanzedu.com/,the trusted consultants in Bangalore.