---
At the beginning, SAT stands for Scholastic Aptitude Test. In 1993, the SAT was renamed as the SAT Reasoning Test (or known as SAT I). Meanwhile, the former Scholastic Achievement Test was renamed as the SAT Subject Tests (or known as SAT II).
The test is proposed to evaluate students' availability for school. The SAT is intended to be lined up with secondary school educational module, as the inquiries reflect all the more intently what understudies realize in secondary school. The SAT Test Dates for the US applicants are planned for the long stretches of May, June, August, October, November, December, and March.
One-on-One Prep Classes.
Full-length SAT Mock Test with detailed score reporting and essay feedback.
Complete guidelines for SAT Prep.
Customized reading & analytical strategies & tips.
Concept reinforcement and test taking techniques.
Guided practice with hints and support, proctored tests, quizzes and proven test-taking strategies.
Comprehensive & flexible Study Schedule.
Constant Performance Analysis & Reporting.
SAT Math & verbal virtual platform.
SAT 'fun with Math' Lab & verbal quiz.
World class course material, suitable for international & local students.
Specific attention given to areas such as pronunciation, speaking with neutral accent & verbal & non-verbal cue training (tone, diction, voice modulation,pause,stress,intonation,pitch etc)
.
Get Trained With Experts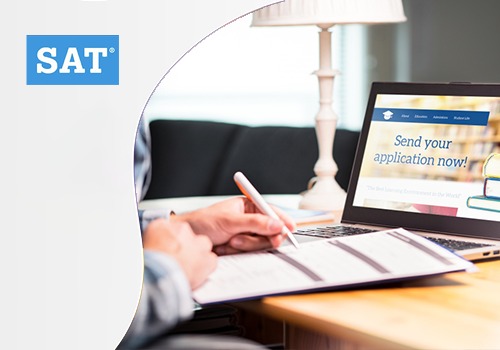 ---