---
TOELF stands for Test of English as a Foreign Language. TOEFL test is a standardized English proficiency test that measures the ability of non- native English speakers.
The Test of English as a Foreign Language (or TOEFL, pronounced "toe-full") evaluates the ability of an individual to use and understand English in an academic setting. It is an admission requirement for non-native English speakers at many English-speaking colleges and universities in USA and other countries. A TOEFL score is valid for two years. The TOEFL is administered by Educational Testing Services (ETS) and is conducted at many locations in India, as an internet based test.
Experienced and Dedicated Faculty
Comprehensive Course Material
Flexible Class Scheduling
System Based Time Bound TOEFL Mock Tests
Personalized Attention to Each Student
Basic Grammar Training for required candidates
Professional Assistance in TOEFL Exam Registration
Short listing of Universities before appearing for the test.
The syllabus includes Vocabulary, Grammar, Topical communication skills, Pronunciation additionally previous TOEFL exam paper practice and give mock exams. TOEFL Coaching in Chennai should be in a 100% practical oriented and give more tasks to improve confidence on your English language.
Get Trained With Experts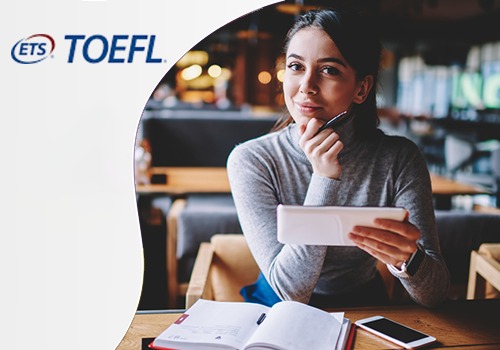 ---