---
OET Preparation OET (The Occupational English Test) is an English Proficiency Test specializing in particular professions including Nursing. The OET result is likely to be useful when you are applying for permanent residency as a proof of your English skill.
Training covers – OET Reading, Writing, Listening and Speaking
Letter writing containing all official and casual communications that occur with patient interaction.
Speaking using voice modulation, which covers regular patient situations that you may encounter.
Pronunciation
Functional language to soothing the patients with positive talks.
Taking patient history , explaining, advising.
Tips on dealing with patients of different age groups.
Speed reading techniques to tackle the reading comprehension component in the OET.
Understanding the reference to context.
Grammar relating to health professionals.
We have made the OET exam training much more simple and easy to understand process. This will help you get the required grade that allows you to work in UK, New Zealand, Ireland, Australia and more.
All health care professional who hail form Non-English speaking countries are expected to pass the OET as it's a mandatory requirement in the process of registration as a health care professional and practice in the western world. All mainstream health professionals that include Nursing, dentists, pharmacy, radiology, physiotherapist, medicine, veterinary, dietetics and many more require to pass the OET.
Get Trained With Experts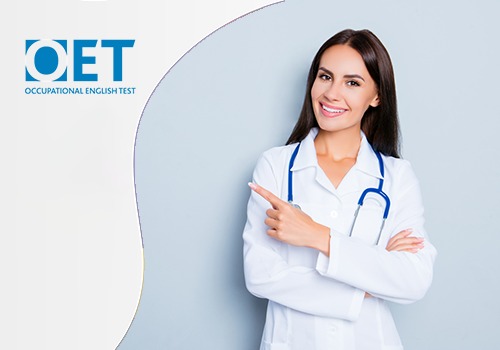 ---